Skagboys is Scottish author, Irvine Welsh's third run at the Trainspotting storyline he started back in 1993. He returned to the characters in 2002 for a sequel, Porno, set about seven years onwards from the events of Trainspotting. Now, a decade after the sequel Welsh has returned to the grey port of Leith in Scotland to tell you how it all got started. Everybody has made a return for this much anticipated sequel; the cynical, red headed Mark Renton; the slick and charming Simon 'Sick Boy' Williamson; the dopey yet good natured 'Spud' Murphy; the intelligent but easily led Tommy Lawrence and the psychotic and ever threatening Franco Begbie. Welsh takes us back to before most of them became the junkies we were introduced to in Trainspotting. He reaches far back into the pasts of these characters and, having read the other two books in the trilogy by this point, I felt like I was really allowed a deep insight into what makes these people tick.
My favourite thing about Welsh's writing is his amazing ability to build extended universes. All of his books, not just those in the Trainspotting trilogy, all take place within the same universe' more often than not in the Port of Leith or the wider area of Edinburgh. This is done expertly in Skagboys as Welsh not only brings back old favourites but breathes a whole lot of life into characters that were merely passing by in the other novels, or even only discussed and never introduced. Another reason I just couldn't put this book down, was the way Welsh managed to really give the reader an insight into the social and political upheavals that existed in the turbulent times of Thatchers England and how these factors (among others) went to contribute to the massive heroin epidemic of 1980s England and Scotland.
In short, this is one of my favourite books of this year, written by one of my favourite active writers at the moment. Do yourself a favour and check him out. (Disclaimer: not for the faint of heart).
A Clockwork Orange
certainly needs no introduction by now. Anthony Burgess' 1962 novella has garnered much controversy both in its written form as well as on stage and screen. 50 years on, this comprehensive edition includes a foreword by British novelist Martin Amis and an introduction by Andrew Biswell. As well as the classic story you have come to know and love quite intimately, this edition also includes notes on the text; a glossary of 'nadsat', to help explain most of the gibberish Alex and his 'droogies' speak; as well as essays and reviews on
A Clockwork Orange
and, finally, a never before seen epilogue. This edition is sure to please any existing fans of the novel and any new ones that care to explore themes of human autonomy and the choice between good and evil.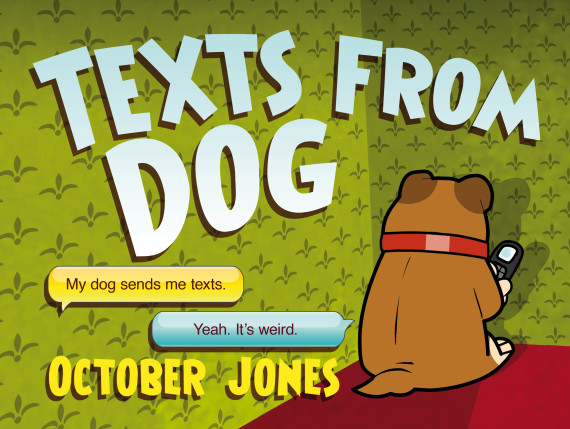 Have you ever seen you dog give you 'that look'? You know the one, they'll sit there and stare at you with those big wide eyes, head cocked to one side, tongue protruding from a big wet grin? If so, I bet you've wondered what the little menace was trying to tell you. Whatever it was, it probably won't be in this book.